Partners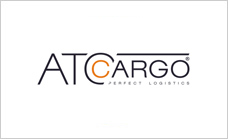 ATC Cargo S.A. is a logistics operator with a full Polish capital. It offers solutions in areas of supply chain management. The company handles "door to door" cargos by sea, air or road transports, including intermodal. Services offered: clearance, performing required inspections, acquiring certificates, storaging, dock service etc.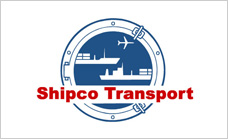 Founded in 1988, the company Shipco Transport has more than 60 offices located in 30 countries on 4 continents and employs approximately 1,700 people. Shipco Transport as a leader of groupage shipments in the world is a guarantee of the highest level and the safety of services.
Since 1994, dealing with the organization of production and conducting import of goods from the Far East. By carrying out the Polish and European companies had the opportunity to live and work in China, which allowed me to get to know both the country and its people form their own, subjective view of contemporary China and its citizens. The combination of professional and personal experience led to the idea of creating the portal www.chiny24.com, Poland's first website dedicated to China itself, as a phenomenon of the turn of the century in all dimensions of human activity.
At current yearly cargo handling capabilities ranging 750 000 TEU and potential yield of 1.2 m TEUs, Baltic Container Terminal (BCT) in the Port of Gdynia is one of the largest terminals in the Baltic region and the leading container terminal in Poland. Record results achieved in 2007 - 493 860 TEU, made ​​the BCT was on the 3rd place among the container terminals in the Baltic Sea.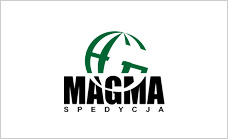 We support standard and custom items. Our location in the new office in Gdynia (near the terminals container) creates perfect conditions for the provision of logistics services for local and national market. Our knowledge, experience and industry knowledge gained since 1999 in comparison with the analysis of customers' needs and directions of development of the market enables us to offer competitive services in the field of freight forwarding, Distribution and Warehousing.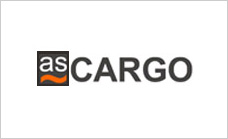 AsCargo is freight forwarding company with experience and knowledge of the industry, we can boast of many successes, which is a determinant of efficiency and speed in achieving results. We provide a flexible approach to the mandates, because we know that it is not identical.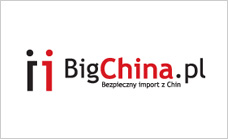 BigChina.eu is the first B2B marketplace specialized in linking buyers and suppliers in China and Europe. BigChina operates in the heart of Europe, Poland, where most users come from. Our website focuses not only importers from Poland, but also - the entire Europe. Thanks to BigChina, a lot of importers have found a supplier in China and have read some valuable articles on doing business with China.
The website was created on December 1st 2006 in Polish and English version. A year after, Chinese version was started. Thus, Chinese companies can easily manage their products as well as read interesting advice how to do trade with European companies.
Poland-Export is a portal where every day visitors from over a hundred countries in the world are looking for information on the Polish companies and products. You will find here an extensive catalog of Polish exporters and offer foreign companies.